CEO Letter
A BALANCED APPROACH TO SUSTAINABILITY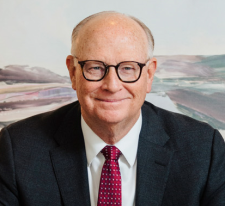 Sincerely,


Richard E. "Rick" Muncrief
President and CEO


__________________________________________________________________________
In a year of record financial and operational results, Devon invested in our communities and achieved meaningful emissions reductions in 2022.


__________________________________________________________________________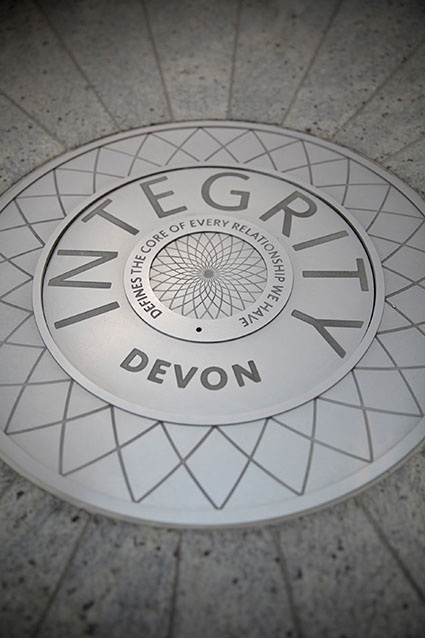 Core to our culture:
Integrity
Integrity is a key ingredient in Devon's success. It is vital that stakeholders trust us to deliver results the right way.
Message from Our Board
EMBEDDING A CONTINUOUS IMPROVEMENT MINDSET FOR THE EVOLVING ESG LANDSCAPE
Our board engages often, as a whole, on ESG-related topics. We continuously refresh our approach to oversight in ways that allow us to identify and manage risks while continuing to produce energy, explore opportunities in the low-carbon transition economy and consider our long-term vision for the company. We remain convinced that Devon's pursuit of aggressive environmental targets is wholly compatible with delivering the strong business results that our shareholders expect. We seek reasoned, thoughtful approaches in our environmental efforts, taking leadership positions where they matter. For example, we have committed Devon to multistakeholder initiatives focused on reporting and mitigating methane emissions by oil and gas companies.
Our Governance, Environmental, and Public Policy (GEPP) Committee has expanded its responsibilities in order to help us identify and proactively address emerging ESG and policy issues. Devon's subject matter experts provide the board and GEPP Committee with substantive reporting and innovative solutions, particularly related to our emissions targets and the tactics to reach them. The GEPP Committee also maintains the board's high standards for governance of the company, with deliberate and constructive leadership of our board evaluation and refreshment processes.
Over the past year as Dave Hager's retirement from the board and as board chair approached, the board took the opportunity to reflect deeply on our mix of skills, experience and background, and our ambition for the company's future. In January, after a thoughtful and comprehensive review process, we welcomed Michael Mears and Gennifer Kelly to the Devon board and I was elected independent board chair. Michael and Gennifer are proven leaders with experience and perspectives of great value to our company.
Devon employees showed their dedication to delivering results again in 2022, and the board enthusiastically supported rewarding them with enhanced benefits and compensation. We believe Devon's care and concern for employees' well-being is essential to the company's long-term success.
Devon will continue producing oil and natural gas with care for the environment, workforce safety and our communities, while delivering competitive financial results and long-term shareholder value. The board is accountable for overseeing Devon's environmental, social and governance performance and welcomes feedback on our ESG disclosures and reporting. On behalf of the board, we appreciate your interest in Devon Energy and our ESG efforts.
Sincerely,


Barbara M. Baumann
Board Chair

Kelt Kindick
Chair of Governance, Environmental and Public Policy Committee

---
Contact Us
Devon is committed to continuously improving our ESG performance and communicating it transparently. We invite you to provide your feedback on how we're doing.