CEO Letter
BUILDING MOMENTUM FOR THE FUTURE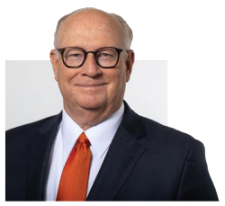 Sincerely,


Richard E. "Rick" Muncrief
President and CEO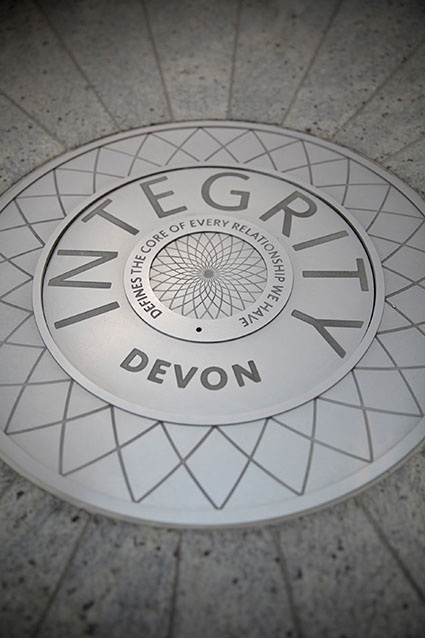 Core to our culture:
Integrity
Integrity is a key ingredient in Devon's success. It is vital that stakeholders trust us to deliver results the right way.
Message from Our Board
MEETING TARGETS AND STAKEHOLDER EXPECTATIONS
Acknowledging that ESG views and priorities continually evolve, we welcome increasing stakeholder scrutiny in these areas. With ambitious goals in place, Devon is engaging with a broad spectrum of stakeholders, including many who have differing perspectives on how to reach climate change objectives. The board believes the resulting healthy dialogue deepens Devon's understanding and strengthens the company for the future.
The board and our Governance, Environmental and Public Policy (GEPP) Committee, in particular, view our ESG initiatives as critical opportunities for our company and our industry to remain essential contributors to the world's energy needs. We believe that addressing ESG initiatives, particularly emissions reductions and workforce trends, is an imperative. We've endorsed and regularly monitor the company's decarbonization targets, committing capital investments, technology deployments, on-going operational measures and enhanced internal resources to them. Devon's pursuit of aggressive environmental targets is wholly compatible with delivering the strong business results that our shareholders expect.

Devon employees are dedicated to doing the right things with integrity. Diverse views and backgrounds lie at the heart of this company: without them, employees and contractors can't challenge assumptions or share the bold ideas required in this swiftly changing industry. In our board and committee deliberations, we continually challenge how the company can foster a deeper commitment to a diverse, equitable and inclusive workplace.
We believe that Devon — well into the future — will produce oil and natural gas in a safe, environmentally responsible, financially prudent and sustainable manner. The GEPP Committee invites you to share your feedback on how we can continue to improve our ESG efforts. Thank you for taking the time to learn about Devon's focus in these areas, as we continue to deliver energy for the world's needs.
Sincerely,


Dave Hager
Executive Chair

Barbara M. Baumann
Chair of Governance, Environmental and Public Policy Committee
Note: Ms. Barbara Baumann was appointed chair of the board, succeeding Dave Hager, who retired on January 7, 2023.