CEO Letter
DOING THE RIGHT THINGS THE RIGHT WAY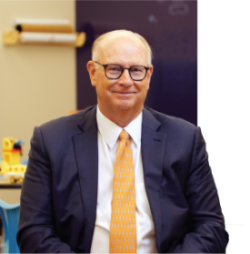 Sincerely,


Richard E. "Rick" Muncrief
President and CEO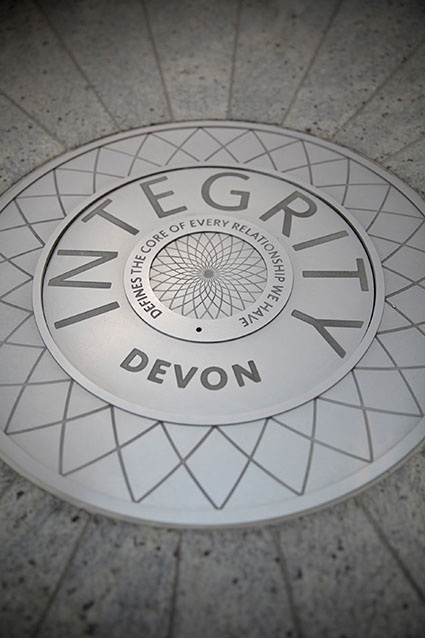 Core Values:
The Devon Way
Trust is a key ingredient in Devon's success. It is vital that our stakeholders trust us to deliver results the right way. The Devon Way.
Message from Our Board
OVERSEEING ESG PROGRESS
We quickly followed through on this vision after the merger of Devon and WPX in January 2021. We took a hard look at the best practices of each legacy company. To facilitate our efforts, we expanded the scope of our board's Governance Committee, re-naming it the Governance, Environmental, and Public Policy (GEPP) Committee, to overtly acknowledge our heightened focus on these areas. Hand-in-hand with our endeavors, management reviewed practices and performance at each legacy company and synthesized data in order to develop quantitative targets for our ESG priorities. We were also attentive to the perspectives of our stakeholders.
Our post-merger work reflects that our board and management believe that continuously improving our environmental performance is one of our company's and industry's core responsibilities. Indeed, the board has unanimously endorsed Devon's ambitious new environmental targets to lower the company's carbon impact. These targets now directly inform how we allocate capital, employ new technologies, optimize production from our assets, and broadly engage with our stakeholders.
At Devon, we welcome the accountability arising from our targets. To meet these bold environmental targets, we know that innovation, as well as diverse and creative viewpoints, will be key contributors to our success. We are confident that we can deliver strong operational and financial results in a manner that reduces our environmental impact while safeguarding our workforce and the communities in which we operate. Devon is committed to leadership in ESG.

The GEPP Committee as well as the entire board of directors are eager to hear your feedback on our approach and performance on the full range of our environmental, health, safety, diversity and governance programs. Thank you for your continuing interest in Devon.
Sincerely,


Dave Hager
Executive Chair

Barbara M. Baumann
Chair of Governance, Environmental and Public Policy Committee