STEM
Educating our future workforce
Devon's capacity to build a workforce with strong technical know-how and creative problem-solving skills will be a key factor in our long-term success. Investing in education can help us achieve both our technology leadership goals and our vision for diversity, equity and inclusion (DEI). We focus our social investments on STEM (science, technology, engineering and math) education to build STEM capabilities in students, with particular focus on girls, ethnic minorities and rural communities. These groups are a growing part of the workforce, and we're working to increase their representation in STEM fields.
Technology is transforming our company, from mobile apps to improve safety and environmental performance in the field, to artificial intelligence programs that optimize drilling, well completions and production. People with diverse backgrounds and new ways of looking at problems help us develop unique, and even patentable, technology solutions. At the same time, as racial and social equality gain more prominence in the national conversation, Devon is committed to addressing inequality wherever it is found. Our investments in local STEM education support progress in both of these vital areas.
To direct our philanthropic investments to the most promising programs, Devon identifies community needs and solutions by partnering with qualified organizations that have a track record in STEM. This includes the Oklahoma City STEM Collaborative, Oklahoma City Public Schools Foundation and other nonprofit partners, as well as teachers and administrators across several school districts. Insights from our conversations with stakeholders guide us to provide resources and materials and implement programs to empower groups that have been underserved in the past.Jobs requiring formal training in science, technology, engineering and math (STEM) accounted for 20% of the U.S. job market last year, and the need for STEM graduates has been growing. The oil and natural gas industry has always been highly technical and continues to be transformed by technology and innovation. At Devon, our need for STEM-oriented professionals continues to grow, right alongside our desire for an inclusive and diverse workforce. Our support for local education emphasizes both of these vital areas.

STEM education model
Devon significantly enhanced our STEM capabilities in 2019 by convening local and national nonprofits, corporations and private foundations to develop a new STEM model. One of our partners, the Cal Ripken, Sr. Foundation, is a driving force in changing how students and families interact with STEM resources in schools and communities.
The Ripken Foundation has transformed outdated school rooms into state-of-the-art, bright and engaging STEM resource spaces that allow STEM learning to become increasingly integrated into children's education. Teachers are well-trained and receive STEM resources to inspire students and increase their understanding of basic circuitry, coding, robotics, engineering and more.
After seeing success with our first STEM model school, Mark Twain Elementary School in Oklahoma City, we expanded STEM resources in other areas where we operate. When schools shut down due to the COVID-19 pandemic in spring 2020, Devon and our partners took quick action to get resources directly to families. Over 10,000 at-home resource kits with STEM materials provided by the Ripken Foundation, Inspired by Science, Smart Start and Central Oklahoma STEM Alliance (COSTEMA) were distributed using drive-through pickups across our operating areas. In addition, 1,015 Ripken at-home STEM kits were distributed in Oklahoma City; Cuero, Texas; and Carlsbad, Loving, Jal, Eunice and Hobbs, New Mexico.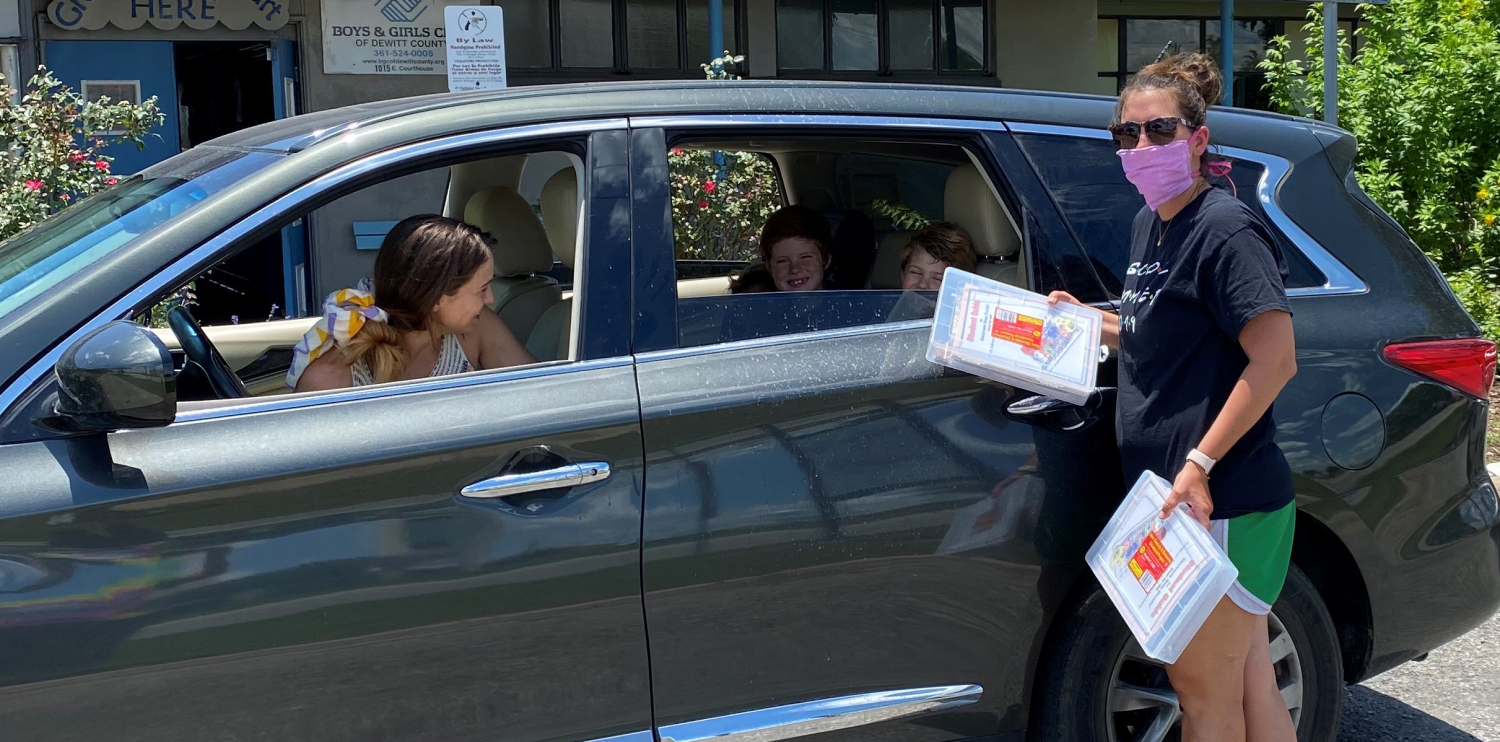 While the pandemic delayed the planned installation of 14 STEM centers across Lea and Eddy counties in New Mexico, we resumed the plan in 2021 and started working to pilot our first middle school STEM center where students from the feeder elementary school can continue their STEM learning. STEM centers also will be installed in Oklahoma City; Douglas, Wyoming; Kingfisher, Oklahoma; and Cuero. In Tulsa, Oklahoma, Devon will honor legacy WPX Energy by installing a STEM center in every public elementary school over the next few years.
---
STEM programs in our operating areas.
We seek to support STEM education opportunities in the communities where our employees live and work. Many of the activities we support were suspended in 2020 due to the pandemic, but we remain committed to these organizations and plan to support them when they reactivate.
Ripken STEM Grant
Devon is committed to helping inspire young people to pursue an interest in STEM subjects by working together with schools and community organizations to enhance access to STEM education. Through our signature STEM grant program, Devon has made more than $1 million in grants to educators in our U.S. operating areas in the past eight years. In the Oklahoma City area, Devon's investments in STEM education have provided more than 88,000 K-12 students better access to educational opportunities. In addition, Oklahoma teachers have been able to enhance their instructional time with students through more than 30 Devon grant programs.
Design + Do
We introduced Design + Do in 2018 to give children a hands-on opportunity to have fun and build STEM skills while solving problems. Fifth graders come together at the University of Oklahoma Tom Love Innovation Hub to design and construct prototype parade floats using 3D printers, laser cutters and other materials. They then present their creations to a panel of judges. In 2020, Devon employees helped the children build one of their float designs for our Oklahoma City Martin Luther King Jr. Holiday Parade and walk with our parade group.