Social
Devon invests in building strong, safe, vibrant communities. We engage stakeholders to understand the most effective ways we can serve the areas where we operate.

To be a socially responsible operator, Devon supports and strengthens the communities where we live and work. Our social investments target STEM (science, technology, engineering and math) education, public safety, social services and community vibrancy. We bring together stakeholders from local and national nonprofits, private foundations and corporations to increase the reach and effectiveness of our social investments. Through volunteerism, Devon employees help alleviate hunger, advance education and take actions to deliver necessities and enrichment opportunities to our neighbors.
Before we take action, Devon engages with our stakeholders to understand their concerns, assess their needs and determine the most effective ways we can help. Our engagements are guided by our commitment to work with integrity, earn trust and be accountable for our actions and results.
Devon is available to listen and handle any concerns we receive in person, by phone and online. We have a trained team of experienced land, community relations, field operations, corporate communications and other professionals who are prepared to respond to issues and work with stakeholders to find solutions.

---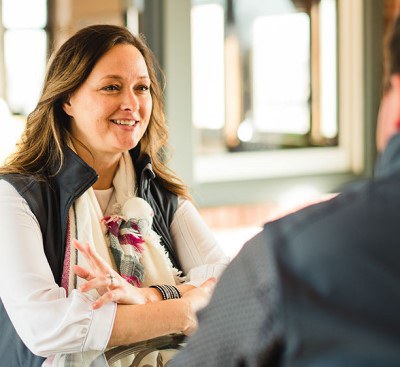 Shannon Johnson
Community Relations Professional
Talk about your dream job. Shannon spends most days working with Devon's community partners to improve the quality of life in her native southeast New Mexico. These days, Shannon's focus is on education as Devon collaborates with a variety of organizations to open state-of-the-art, first-of-their-kind STEM centers at elementary schools in the area. "The very best day of work for me is coordinating with our school districts to provide hands-on learning opportunities through these STEM programs," Shannon said. "I love helping students understand that science, technology, engineering and math aren't just subjects for classrooms but are part of what they do every day. Through our partnerships, we're cultivating a love of learning that will help students see new and exciting futures and empower them to believe in themselves."
---