Waste Management
As Devon seeks to be a good neighbor, we manage the waste generated in our operations and in our offices. We encourage employees and contractors to reduce the amount of waste for disposal whenever possible through reuse, recycling and source reduction.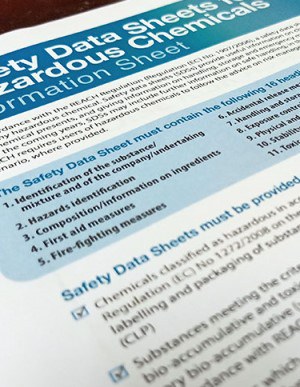 Our work can generate both hazardous and non-hazardous waste from our drilling and production operations, as well as packaging, bottles and other office waste. Devon maintains waste management protocols in our operating areas to ensure compliance with applicable regulations and our own corporate policies.
All Devon employees and contractors are responsible for waste management. Our waste management protocols clearly define roles and responsibilities for our waste handling, shipping, disposal, training and minimization programs. We hold contractors responsible for managing the waste they generate and for complying with all local regulations. Safety Data Sheets (SDS) summarizing hazard information are readily available for employees and contractors who may come into contact with chemicals used or stored in the workplace.
To reinforce our commitment to compliance, our employees and contractors receive job-specific training related to waste management and chemicals used or stored in the workplace.