Land Conservation & Biodiversity
Minimizing and mitigating our impacts
In keeping with our guiding principle of environmental stewardship, Devon is committed to minimizing our operational footprint and impacts to the landscape, wildlife and their habitats, and cultural and historical resources. We operate in prairies, grasslands, deserts and forested areas, and on federal, state, tribal and private lands. To preserve our shared landscapes for future generations, Devon's priority is to cause as little disruption to the land as possible and mitigate any impacts throughout the oil and gas production lifecycle. We also look for opportunities to reclaim lands near our operations after our work is complete.
Biodiversity management is integrated into our process for selecting the placement of our well pads, access roads and pipeline corridors.. We start by doing an onsite or desktop pre-construction environmental assessment to evaluate potential environmental impact in an area where we've staked out a well pad location. The assessment helps identify threatened and endangered species habitats, wetlands, water bodies and other sensitive environmental areas. By evaluating the results of this assessment before building the pad, our teams can determine if there are environmental concerns at the site and adjust as needed.
To build on our progress, we're boosting our efforts to reduce pad size as much as possible on future projects. Our regulatory and land team, facilities group and land survey subcontractors are collaborating to make our pad footprints no larger than required to operate our rigs safely.
Land stewardship partnerships
Protecting the land involves building relationships with landowners, neighbors, industry groups, and state and federal agencies such as the U.S. Bureau of Land Management (BLM). In the New Mexico Delaware Basin, Devon is working with the BLM wildlife department to address water troughs or drinkers and raptor nests by placing artificial nests in a more suitable area for the birds that use them. The result will be a more permanent, quality nesting place and limited movement of well pads near active nests to further protect the species from our planned activity. In addition, our past work with the BLM and U.S. Fish and Wildlife Service produced public-private conservation agreements to avoid certain areas and reclaim Dunes Sagebrush Lizard habitat that may have been affected by past oilfield activities.
Conservation initiatives
We're committed to leaving the land in the same or better condition as when we arrived. Our newly formed Biodiversity Council will work to develop and implement company-wide policies and targets that support our strategy to avoid, minimize and mitigate ecological impact. The council's core team has over 70 years of collective experience in ecological planning for energy development projects. Additionally, the council will explore opportunities to enhance the biodiversity value of Devon-owned surface acreage.
In the Texas Delaware Basin, we're assessing surface acreage to identify areas for ecological restoration and enhancement projects, with a focus on the Pecos River. We're also assessing other Devon-owned surface lands in Texas, Oklahoma and other states to determine whether the biodiversity value of those properties can be enhanced. We participate in species-specific efforts like Candidate Conservation Agreements for Texas Hornshell and Lesser Prairie Chicken. We also partnered with the New Mexico Soil Conservation District to restore native desert prairie grasslands to parts of the surface lands we own in Texas.
Wyoming public land projects

Since its inception in 2007, we've sponsored the Wyoming Conservation Corps (WCC) to engage college students in their education, including hands-on conservation work around the state. Each year, WCC students spend 10 days completing land stewardship projects that the BLM has identified as necessary yet lacks the resources to undertake. While Devon sponsored the WCC crew in 2020, COVID-19 prevented us from hosting our traditional volunteer day for students. We participated in the 2021 WCC project with the Casper BLM office.
Since 2016, our BLM partnership has included a program to plug and reclaim idle coalbed methane natural gas wells, remove the associated overhead powerlines, and reclaim nearby roads and pipelines. By year-end 2020, we had plugged and reclaimed 370 idle wells representing thousands of acres of restored landscape in the Wyoming Powder River Basin.
The Public Lands Foundation recognized our leadership and vision with its Landscape Stewardship Certificate of Appreciation in 2019, making Devon the only oil and gas company to ever receive the award.


Respecting indigenous peoples and lands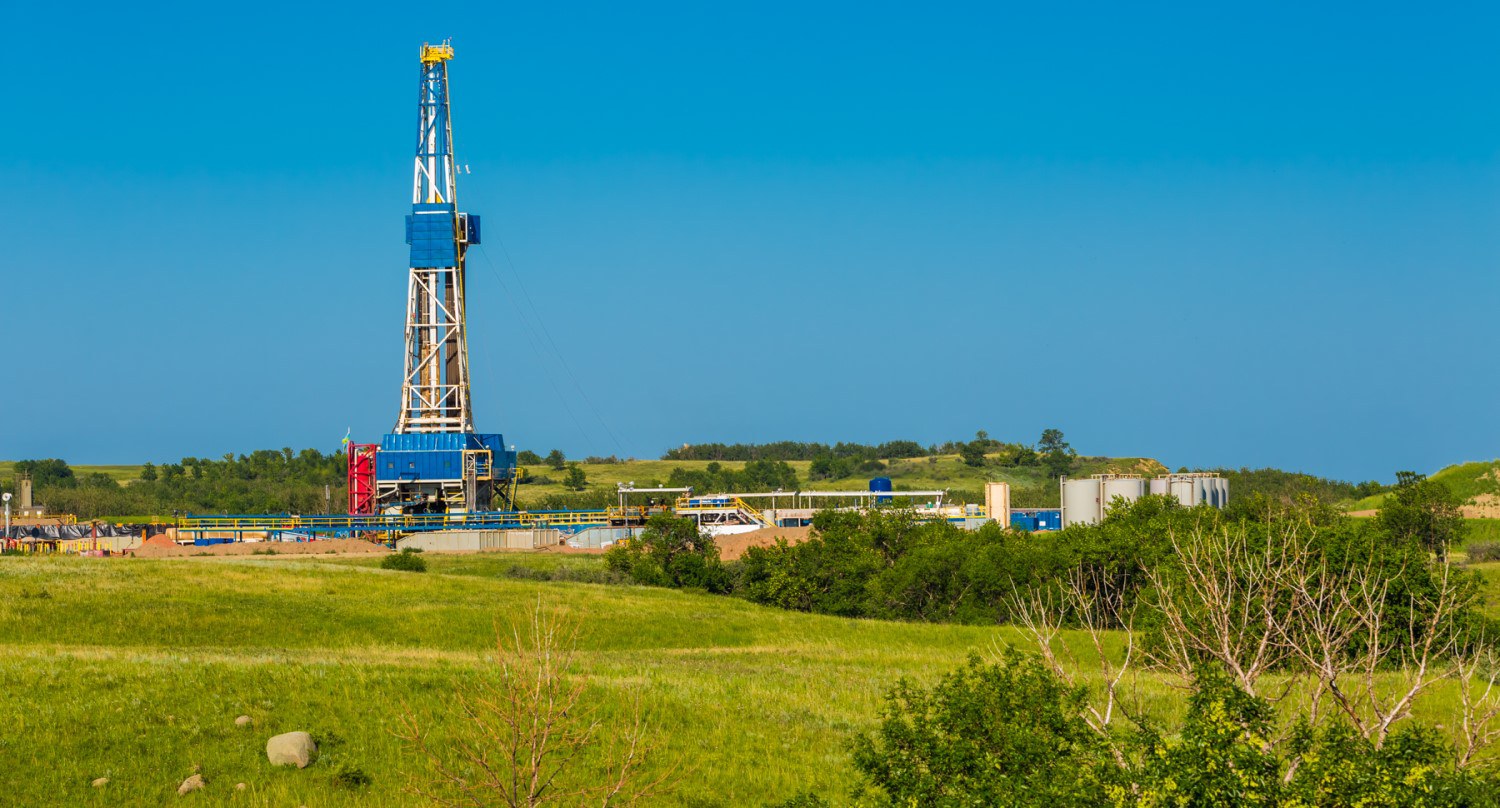 In our Williston Basin business unit in central North Dakota, nearly all of our operations are located on the Fort Berthold Indian Reservation. The reservation is the home of the Mandan, Hidatsa and Arikara (MHA) Nation, also known as the Three Affiliated Tribes.
As the largest lessee of minerals owned by the MHA Nation, Devon incorporates the representatives of the MHA Nation into the planning process for our new pads and associated infrastructure. We avoid impact to archaeological sites and traditional cultural properties, and we mitigate impact to sensitive wildlife habitat. Continued collaboration and mutual respect for people and the environment is our responsibility as a prudent operator.
Our development plans for drilling sites and pipeline rights-of-way in the Williston Basin often must comply with the National Environmental Policy Act (NEPA) and the National Historic Preservation Act (NHPA) because they are subject to review, comment and approval by the BLM and the Bureau of Indian Affairs.
We engage third-party archaeologists to identify cultural sites that may be eligible for the National Register of Historic Places and coordinate with Tribal Historic Preservation Offices to identify Traditional Cultural Properties. Our development avoids all such sites. During construction, archaeologists monitor our sites looking for previously unknown cultural resources unearthed by construction activities. To date, archaeologists have found no previously unknown cultural resources during construction, which we believe is the result of the precautions we take starting in the early stages of our projects.