Community Engagement
Wherever people's lives and livelihoods intersect with our operations, Devon wants to be a valuable resource. Our culture of integrity and accountability extends to all our stakeholders.

Committed to working together
Every day, Devon employees engage with a variety of stakeholders, including our employees and their families, shareholders, neighbors, landowners, mineral-rights holders, policymakers, lawmakers, suppliers, vendors and service companies. We strive to build relationships founded in trust and cooperation. We place a high priority on working together to find solutions that benefit communities and stakeholders where we operate.
Finding and producing oil and natural gas involves industrial processes that can cause noise, traffic and related impacts to local roads. We recognize that our actions can affect our neighbors, and we're dedicated to improving the compatibility of our operations within the communities where Devon does business. We've established a strong track record and have earned a positive reputation for mitigating the impacts of industry activity. For example, Devon is a founding member of the Energize for Safety Coalition that addresses industry-related traffic issues in Oklahoma.
We've built strong relationships with our neighbors, including teachers and students, farmers and ranchers, homeowners and business owners. These relationships help us manage issues in ways that benefit our neighbors and avoid problems.

Honoring our Heroes
Devon's Hometown Heroes award, launched in southeastern New Mexico in 2019, recognizes local emergency responders for their dedication to keeping their communities safe. We are grateful to them for prioritizing the needs of others and protecting their neighbors. In the first year of the program, we honored four firefighters and a police officer.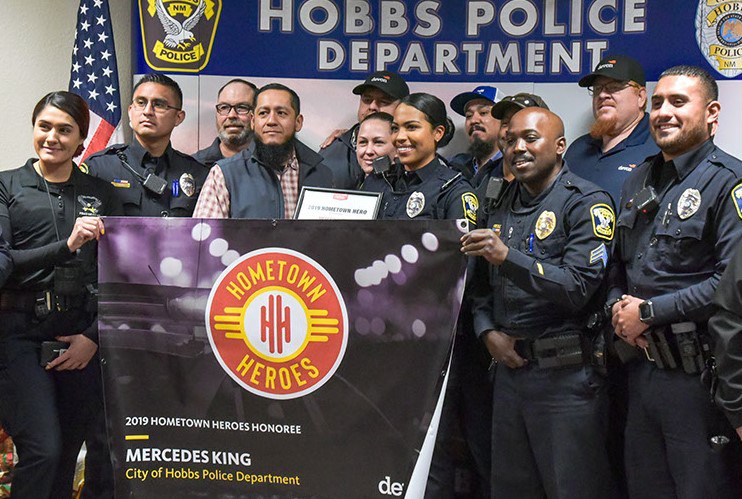 Safety first
In particular, Devon has a long history of partnering with the emergency responders who protect our communities. In DeWitt County, Texas, we've held regular roundtable dinner discussions with emergency responders since 2014. They've allowed us to build strong relationships with the leaders of emergency response organizations in our Eagle Ford operating area. The dinners also provide an avenue for collaboration, sharing best practices and discussing community trends and issues. Through these relationships, we learned of critical needs that we've helped fill by providing bunker gear, updated drone technology and wellsite-specific response training.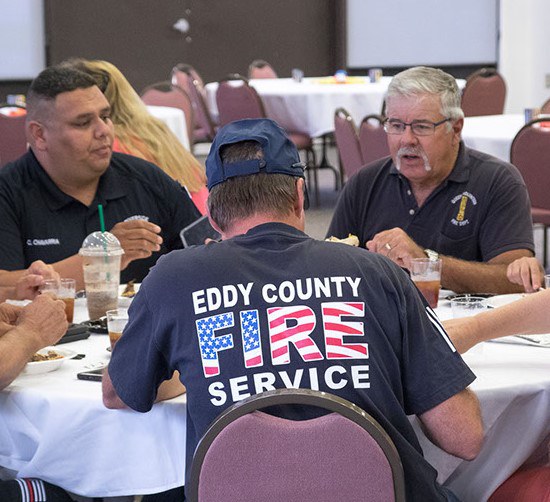 At a workshop we hosted on responding to and managing a tank battery fire, over 70 South Texas first responders showed up to learn more about how to safely serve their local communities. Whether with trucks, training, equipment or supplies, Devon is always looking for ways to assist our first responders. In all, Devon donated more than $300,000 in 2019 to help emergency responders perform their important work.