Philanthropy
To be a good neighbor, Devon supports community development, social services, arts and culture. We invest in the quality of life in our communities.

Devon is a leading contributor to philanthropic campaigns for nonprofit agencies in our hometown of Oklahoma City and other communities where we operate. Thanks to the generosity of our employees, Devon's Give for Good campaign raised over $1.7 million in 2019 for the United Way of Central Oklahoma and the Regional Food Bank of Oklahoma. This donation provides much-needed resources for children, seniors and families who benefit from the services of United Way, the Regional Food Bank of Oklahoma and their respective partner agencies. Our employees are also personally engaged. During the campaign, nearly 250 employees filled backpacks for the food bank and holiday stockings for United Way. Their volunteer efforts saved the nonprofits almost $3,200 in labor costs.



In addition, we're committed to making Oklahoma City a vibrant place to live, work and play, and we recognize that arts play a vital role in that goal. Devon supports many local arts and culture organizations, including the Oklahoma City Ballet, Arts Council of Oklahoma City, Oklahoma City Museum of Art, National Cowboy and Western Heritage Museum and Lyric Theater. We also hold an annual fundraising campaign for Allied Arts to support 40 local arts organizations.
Sharing the love of nature and conservation
Devon is a long-time supporter of The Oklahoma Nature Conservancy and its focus on sharing the love of nature and conservation throughout the state. We support the organization's ground stewardship activities, such as controlled burning for range management, invasive species control and scientific research.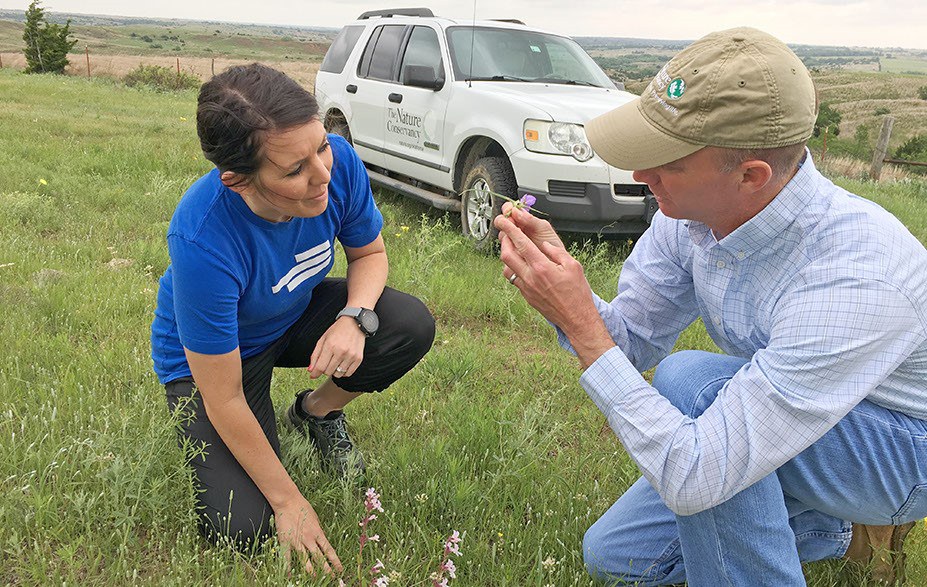 Our dollars helped stand up operations at the newest preserve on the Blue River, Oka' Yanahli, which encompasses 3,600 acres of native prairie and two miles of the river. The Nature Conservancy's portion of the Blue River is one of four properties that contain the springs that are the headwaters of the river, making them vital for the important and varied uses downstream.

Each year, Devon participates in National Public Lands Day, a project to repair and restore public recreation areas. In 2019, a total of 75 employees from Devon and peer companies volunteered for a three-day event in southeastern New Mexico. They erected a shade shelter, repaired fencing, planted trees and secured erosion areas in the Black River Recreation Area.