Reporting Frameworks
This report was prepared with content correlated to voluntary frameworks and standards established by IPIECA, the oil and gas industry association for advancing environmental and social performance, Task Force on Climate-Related Financial Disclosures (TCFD), Sustainability Accounting Standards Board (SASB) and United Nations' Sustainable Development Goals. Devon continues to strive for increased transparency on issues that are top-of-mind for our stakeholders, as we believe ESG transparency is important to building a sustainable and economically competitive company.


IPIECA
Sustainability reporting guidance for the oil and gas industry (4th edition, 2020)
The primary framework for this report is the Sustainability reporting guidance for the oil and gas industry developed by IPIECA, the American Petroleum Institute (API) and the International Association of Oil & Gas Producers (IOGP). The issues and indicators in this guidance have been selected based on industry consensus, together with significant insights and suggestions from an independent panel of stakeholders with expertise in the sector and sustainability reporting.
The below IPIECA index identifies where the referenced data may be found in this report or other publicly available disclosures.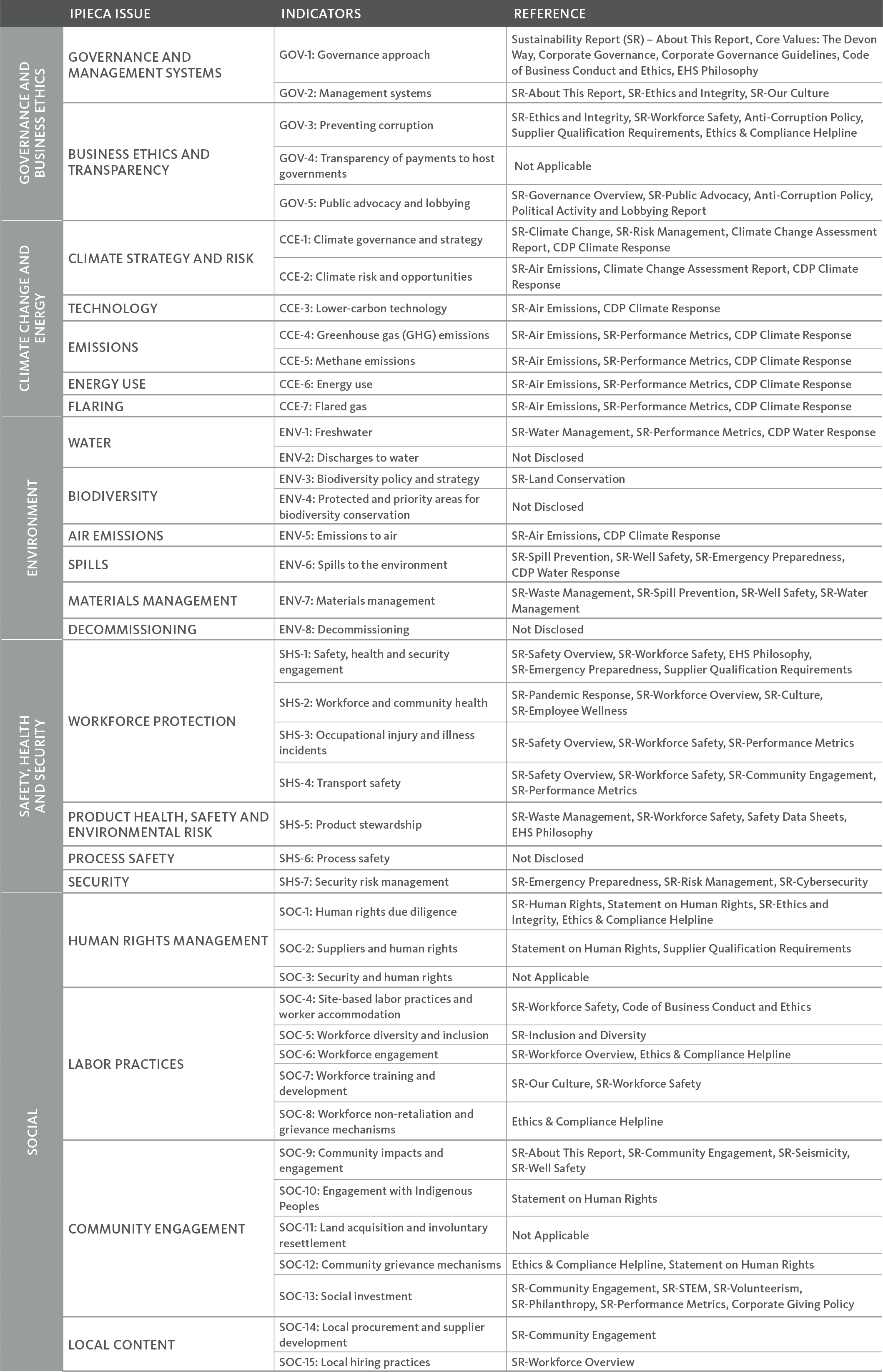 TCFD
Recommendations of the Task Force on Climate-related Financial Disclosures (June 2017)
The TCFD seeks to develop recommendations for voluntary climate-related financial disclosures as a tool for investors and other stakeholders to assess risks associated with climate change. Devon published a standalone Climate Change Assessment Report in 2018, followed by an updated version aligned with TCFD in 2020.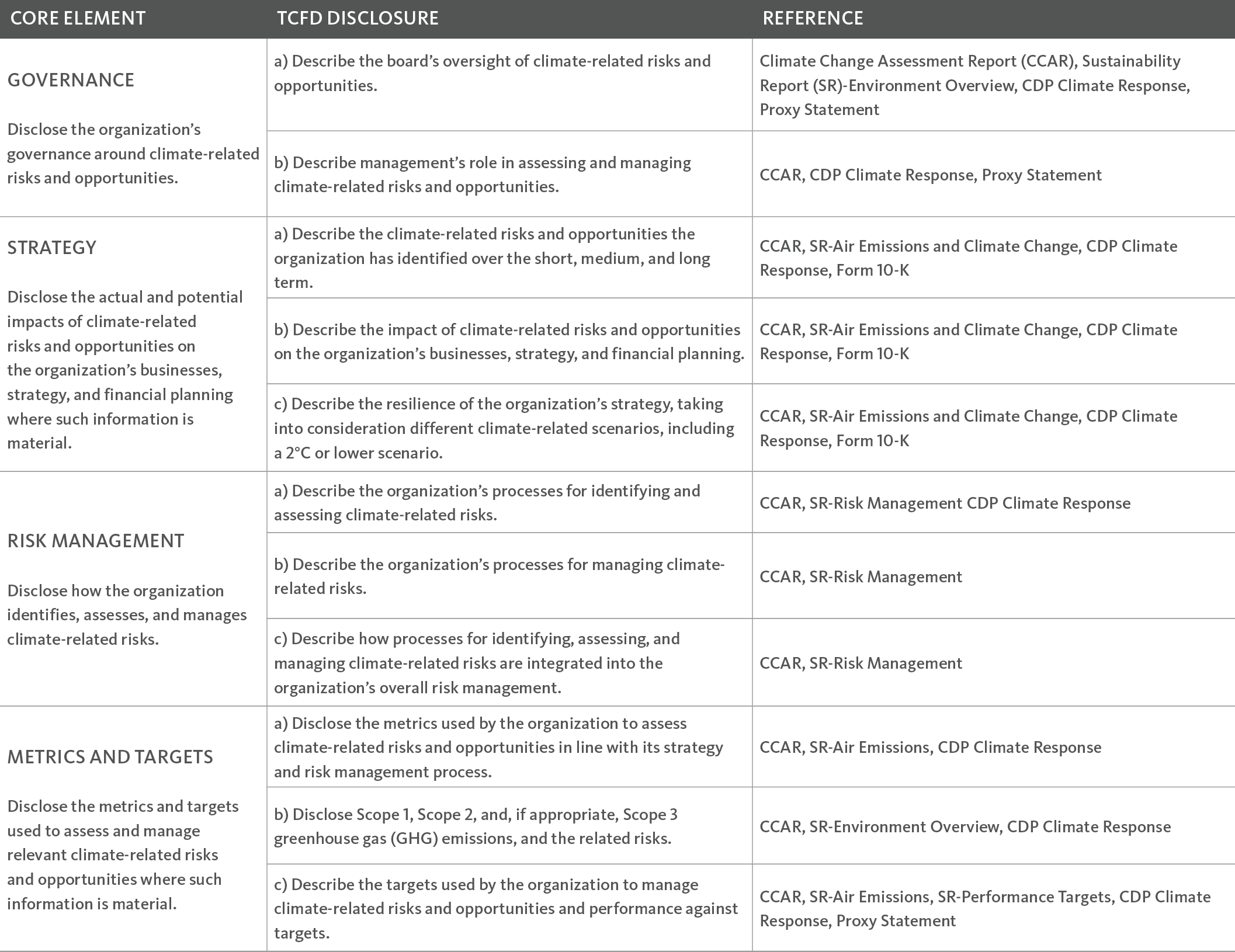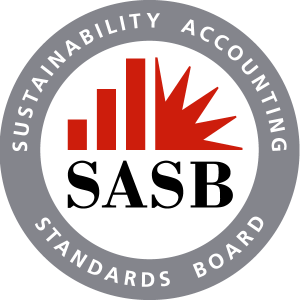 SASB
Oil and Gas Exploration and Production Sustainability Accounting Standard (version 2018-10)
The Sustainability Accounting Standards Board (SASB) connects businesses and investors on the financial impacts of sustainability. SASB's mission is to help businesses around the world identify, manage and report on the sustainability topics that matter most to their investors.
In response to growing investor interest in SASB, we conducted a comparative analysis using SASB indicators against our current reporting process. As of 2020, we still rely heavily on CDP Climate, CDP Water and our own materiality assessment to determine our top issues and methodologies for reporting. Various SASB indicators request different reporting methodologies but use the same underlying raw data that we use for our CDP responses. As such, Devon intends to use the SASB materiality profile for the oil and gas industry as an additional reference point when assessing the sustainability issues most likely to impact our business. We will determine what additional SASB-specific measurements Devon may adopt in the future based upon future assessments.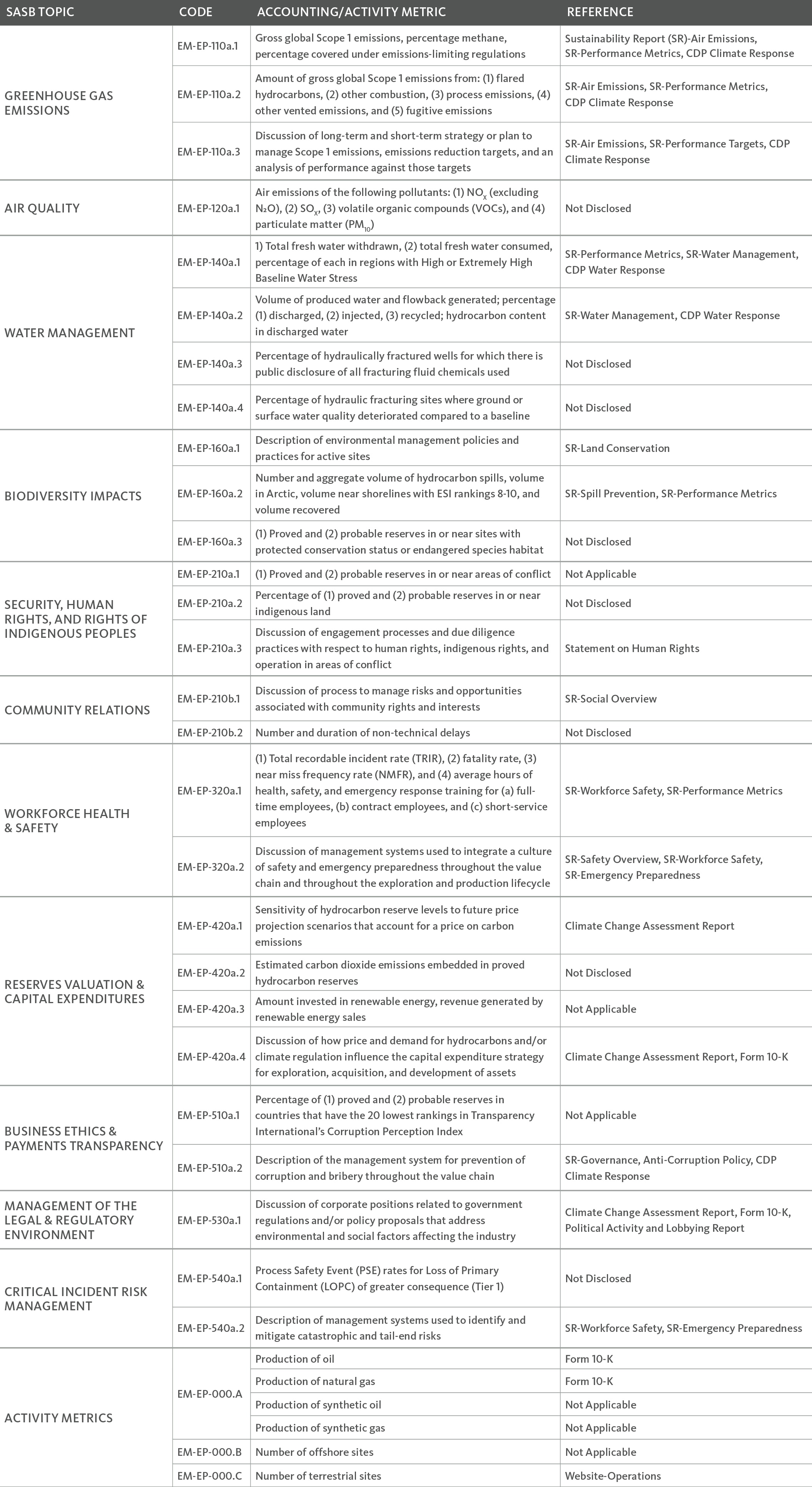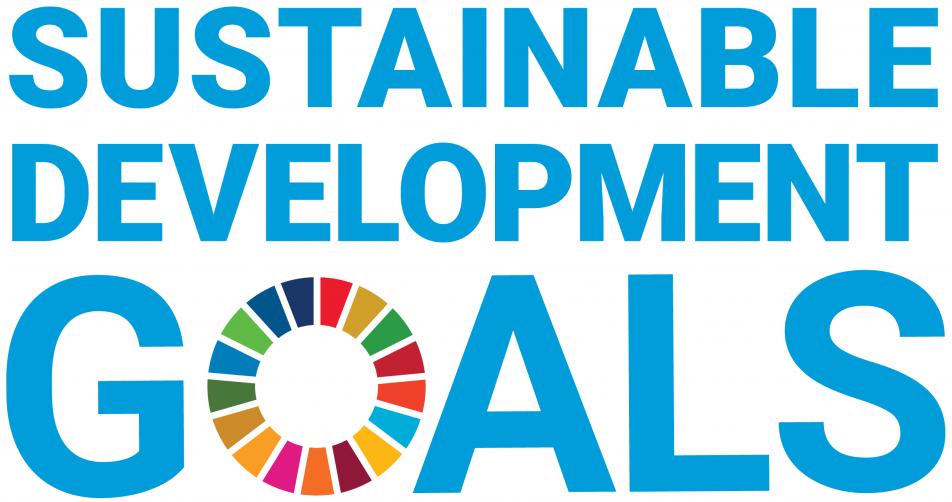 United Nations' Sustainable Development Goals

At Devon, one way we reflect on our role in society is by viewing our work through the lens of the UN Sustainable Development Goals, or SDGs. The SDGs are the globally agreed-upon action plan for providing affordable and clean energy, protecting our planet, and promoting peace and prosperity for all people. We identified nine SDGs for which we believe Devon makes the greatest contribution. The following table summarizes those nine SDGs and where discussion of those topics can be found in this report.



Disclaimer
This report contains terms, standards and reporting metrics used by IPIECA, Task Force on Climate-Related Financial Disclosures (TCFD), Sustainability Accounting Standards Board (SASB) and United Nations' Sustainable Development Goals (UNSDG, together with IPIECA, TCFD and SASB, the "Frameworks"). The contents of this report are intended as guidance only and may not be comprehensive in scope or coverage, including as to such Frameworks. Devon does not intend to and is not endorsing or adopting phrases, specific terms or recommendations from the Frameworks. Non-financial and non-GAAP information, such as that included in this report, is subject to more potential limitations than financial information, given the methods used for calculating or estimating such information. Devon does not make any express or implied representations or warranties and shall not assume any liability whatsoever for providing guidance or using these Frameworks, or for any errors, mistakes or omissions in this report. Additionally, the concept of materiality used in this report is not intended to correspond to the concept of materiality associated with the disclosures required by the U.S. Securities and Exchange Commission (the "SEC"). Please refer to our 2020 Annual Report on Form 10-K and our other filings with the SEC for information about the risks and uncertainties to our business and operations, and our industry in general.
This report covers our owned and operated businesses and does not address the performance or operations of our suppliers, contractors and partners unless otherwise noted. This report does not distinguish between the activities and operations of our ultimate parent company (Devon Energy Corporation) and those of our subsidiaries.
This report includes "forward-looking statements" as defined by the SEC. Such statements relate to the manner in which Devon intends to conduct certain of its activities, based on management's current plans and expectations. Such statements are not promises or guarantees of future conduct or policy and are subject to a number of assumptions, risks and uncertainties, many of which are beyond our control. See the Safe Harbor disclosure at the end of this report. Devon's actual activities, including the development, implementation or continuation of any program, target or initiative discussed in this report may differ materially in the future. The forward-looking statements in this report are made as of the date of submittal of our responses to this report, even if subsequently made available by Devon on its website or otherwise. Devon does not undertake any obligation to update the forward-looking statements as a result of new information, future events or otherwise.