Environment
At Devon, our employees take pride in delivering business results the right way. Protecting the air, water, land and wildlife helps us improve the overall quality of life in our communities.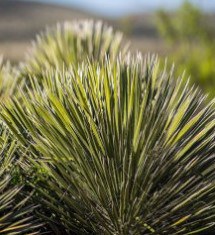 We believe exemplary environmental performance is essential to managing risk, meeting stakeholder expectations and differentiating Devon from peer companies. But above all, it's the right thing to do. To continuously improve our environmental performance, we're proactive and action-oriented. We consider the potential environmental impacts of our operations when planning activities and making decisions. Compliance with all applicable environmental laws and regulations is a given, and we often go above and beyond what's required. In the process, Devon incorporates the tools and techniques that are economically feasible and enable us to minimize our impact on the air, water and land.
---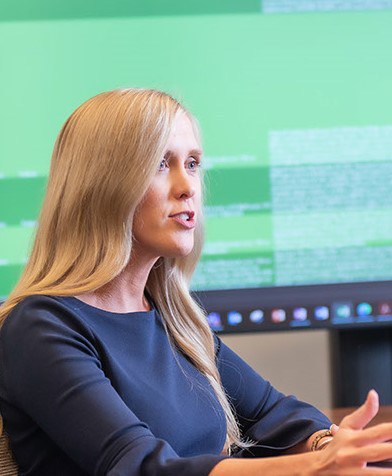 Brooke Baum
EHS - Senior Staff Policy Analyst
During her seven years at Devon, Brooke has utilized her law degree in a variety of roles, serving in strategic planning, land administration and other areas of the business. These days, she is directly involved with the company's ESG efforts as a senior staff policy analyst on the EHS team. A big part of her job is monitoring and coordinating environmental policy issues and ensuring Devon is well represented among industry trade associations. "Our company and industry have the privilege and responsibility of producing affordable, accessible energy while also protecting the environment for generations to come," Brooke said. "This dual responsibility resonates deeply with me, and I'm grateful to play a role in ensuring Devon will continue to be an industry leader."
---
Through our commitment to environmental stewardship, Devon has established a record of improving performance. We have a long-standing focus on working to reduce emissions, as documented in 16 years of responding to the CDP climate change survey.
As an industry leader in water conservation for over a decade, Devon has responded to CDP's water survey since its inception seven years ago. We also take great care to preserve the landscape and protect wildlife habitat in areas surrounding our operations.
Devon tracks specific metrics for greenhouse gas (GHG) and methane emissions, flaring, spills, energy use and water use and disposal. We share this information in this report and other public disclosures because we embrace the accountability and we're proud of our efforts and results. For additional metrics and details on our practices, please refer to our 2020 CDP Climate and CDP Water Responses.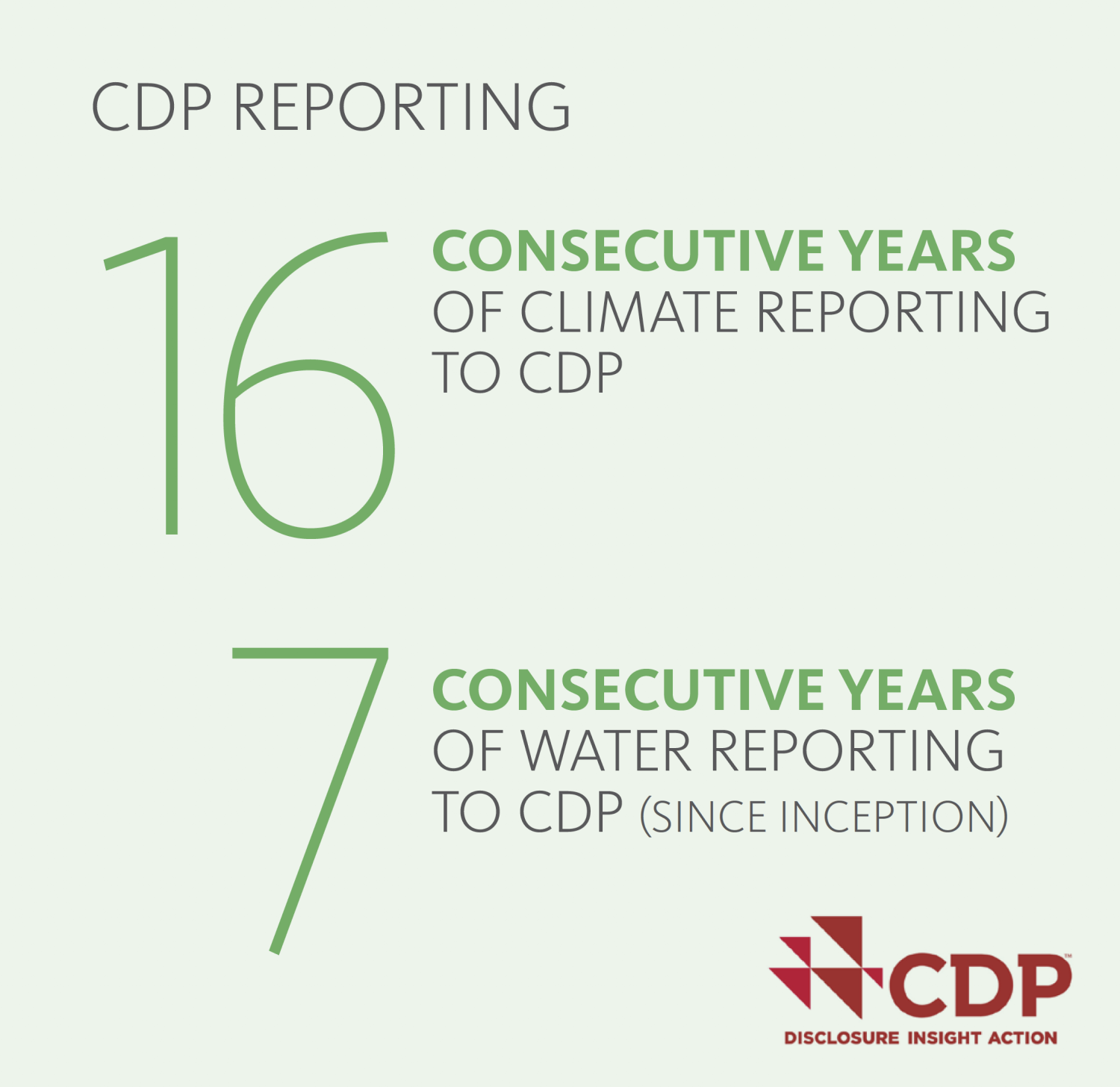 We engage with investors, communities and other stakeholders on climate change, water use, seismicity, spills and other environmental issues. Devon teams up with industry trade associations, environmental nonprofit organizations and academic partners to develop industrywide solutions. We'll continue to listen, collaborate, increase transparency and act on concerns to protect the environment.
Organized for continuous improvement
Devon has a strong organization managing our environmental performance. Our executive vice president of exploration and production oversees our environmental programs and performance, which are evaluated by the governance and compensation committees of the Devon board of directors.
The Environmental, Social and Governance (ESG) Steering Committee engages with our executive committee, our board governance committee and the full board on our environmental performance, risks and commitments, including those related to climate change. In addition, at least three Devon directors have an educational background or direct work experience in environmental matters.
The cross-functional Environmental, Health and Safety (EHS) Council sets our environmental strategy and closely monitors its implementation and performance with the goal of continuous improvement. The environmental management element of our EHS Roadmap, which was developed by the council, drives assessments and continuous improvement programs. Devon's environmental professionals work closely with our business leaders to ensure our operations are environmentally sound and comply with all laws, regulations and company policies.

At Devon, every employee is responsible for taking ownership of environmental performance. We expect employees to demonstrate environmental stewardship, plan ahead, participate in environmental programs, recognize positive attitudes and behaviors and communicate openly.
To underscore how important environmental stewardship is to our business, Devon's corporate scorecard includes annual environmental performance targets that affect every employee's compensation. In 2019, our environmental performance on preventing spills and reducing emissions contributed positively to our overall EHS score and compensation.
EHS Council is advancing our culture of protecting the environment
Managers of our business units and operations make up Devon's Environmental, Health and Safety (EHS) Council, which advances our culture of protecting the environment. Sponsored by our vice president responsible for EHS and senior leaders in operations, the council sets environmental strategy and goals, tracks performance, shares best practices and evaluates the effectiveness of Devon's environmental policies, protocols and practices. The EHS Council also reviews environmental incidents and near misses and develops corrective actions as needed.
To position Devon for long-term success, the council reviews emerging EHS and ESG issues, as well as proposed laws and regulations and their potential financial, operational and reputational impact on the company.
In 2019, the council developed an EHS Roadmap to provide concrete steps to improve our environmental performance, as well as an emissions reduction strategy map to keep Devon on track to consistently meet or beat our methane intensity target of 0.28% each year.

---