Diversity, Equity & Inclusion
Valuing differences
Innovation, creative problem-solving and positive change happen when people step out of their comfort zone and think differently. To break barriers to achieving business results, it's part of our culture to value differences, include others and courageously address inequity wherever it exists. We cultivate an inclusive, diverse, equitable and respectful workplace, and engage with our communities to understand how Devon can make a difference beyond our workplace.


Our Diversity, Equity and Inclusion (DEI) vision:
Every person contributing to their fullest and making a positive impact every day.

To make this a reality, we have active participation from our senior leaders, committed volunteer inclusion and diversity (I&D) leaders and allies, and I&D programming. The DEI Leadership Team of senior leaders champions strategies to achieve our vision and supports others by coaching, motivating, breaking down barriers and listening. The volunteer DEI Team strives to proactively increase awareness, identify challenges and find innovative ways to achieve our DEI vision and strategy. Our Human Resources team guides and advises the DEI Team with strategic support, tools and resources for success.


Promoting equality and equity
We started 2020 by sponsoring and marching in the Oklahoma City Martin Luther King Jr. Holiday Parade for the second year. The DEI Team brought forward the parade idea and we see it being embraced as a tradition at Devon. Fifthgraders involved in our Design + Do science, technology, engineering and math (STEM) program joined our parade team in a float the students designed and built with help from Devon volunteers.

As our nation was jolted in 2020 by racial strife, Devon took a fresh and critical look at our DEI efforts. We recognized the status quo was not acceptable and devoted more time and attention to listening and to learning about race and how Devon can take positive action.

We've been having sometimes-difficult conversations about inequality, inside and outside the office. In 2020, we invited the Rev. Clarence Hill Jr., founder of the Stronger Together Movement, to share his Dream Clock process for building understanding among communities. Hill joined us again in February 2021 to lead a discussion about Dr. King's "Letter from a Birmingham Jail" on opposing inequality.

The DEI Team suggested changes to some processes, data and transparency to address opportunities at Devon. Their suggestions highlighted how our talent practices, along with eliminating layers of management, impact career development. We're evaluating policies and processes we can implement to increase opportunities to contribute and grow within our company.

The common themes that emerged from our exploration of social and racial justice were the need for bias training, internal and external demonstrations of commitment, and measurement and accountability. We're creating actionable plans to address these themes, such as updated bias training for leaders and employees, and looking for additional education opportunities to help us keep learning and growing.
Improving the diversity of Devon
In 2021, the number of women in the company declined by 3% and women in leadership declined by 5%. This was primarily related to the WPX merger and location of Devon's corporate headquarters in Oklahoma City. Of the WPX employees in Tulsa, a lesser percentage of females were willing to relocate than males. While a setback, our commitment toward achieving and maintaining a more diverse workforce is unchanged. We believe it's foundational to our success and we are working to improve through:
Implementing senior-leader action teams to continually review diversity practices and opportunities for action.
Implementing revised recruiting practices to improve the diversity of candidates and to recognize and address bias in decision making.
Implementing leadership development and mentoring opportunities with a focus on preparing diverse employees for advancement.
Reviewing benefits and workplace practices to improve flexibility and inclusiveness.
Partnering with Cristo Rey Catholic High School to provide work-study opportunities for a diverse student population.
Looking outward

Devon has a long history of social investments in underserved communities, with a focus on boosting STEM education. In 2020, after evaluating how our investments could have more impact, we worked with the DEI Team to create an Inclusion
and Equity Grants program.

The team solicited funding requests and made 11 grants ranging from $5,000 to $25,000 to nine Black community organizations in Oklahoma City (read more). We set out to find new community partners with existing programs and met our goal, partnering with nine organizations for the first time. We also assisted one of our long-time partners, Oklahoma City Public Schools (OKCPS), by supporting its life-changing program to give its paraprofessional employees a chance to go to college debt-free. Upon successful completion, the participants are committed to serve as teachers in OKCPS for three years.

We're excited that our investments are helping to strengthen ongoing programs for dropout prevention, growing and nurturing young leaders, combatting hunger, community development and social and racial justice.

We're continuing our work to understand social and racial issues in our company and the communities where we live and work. We don't expect it to be easy, but it's a very real opportunity for us to live our values of integrity, relationships, courage and results.
Supporting women in our workforce

For Devon to maintain our stakeholders' trust by delivering strong operational, financial and ESG results, we need dedicated employees. Our values, workplace practices, wellness programs, benefits and compensation are aimed at helping employees manage their personal life and care for their families so they can focus at work. We've also made progress with gender pay equity and promotional equity.

Yet even with these efforts, the percentage of women in the Devon workforce has declined, primarily due to reduced hiring during company integration and the number of women willing to relocate following the merger. Given our strong commitment to diversity, equity and inclusion, we remain focused on being a company where women want to build their careers.

Women at Devon take advantage of development opportunities through industry networking, professional development, volunteering and leadership roles. Devon employees represent 10% of the 2021 membership of the Women's Energy Network of Greater Oklahoma (WEN OK), an organization dedicated to empowering women in the energy industry. Three of six presidents of the WEN OK chapter have been Devon employees, including the current president. In 2021, a Devon executive serves on the Advisory Council, with 31 employees participating in the formal mentoring program. Devon is a founding and ongoing sponsor of WEN OK and pays employee memberships as part of our commitment to professional development.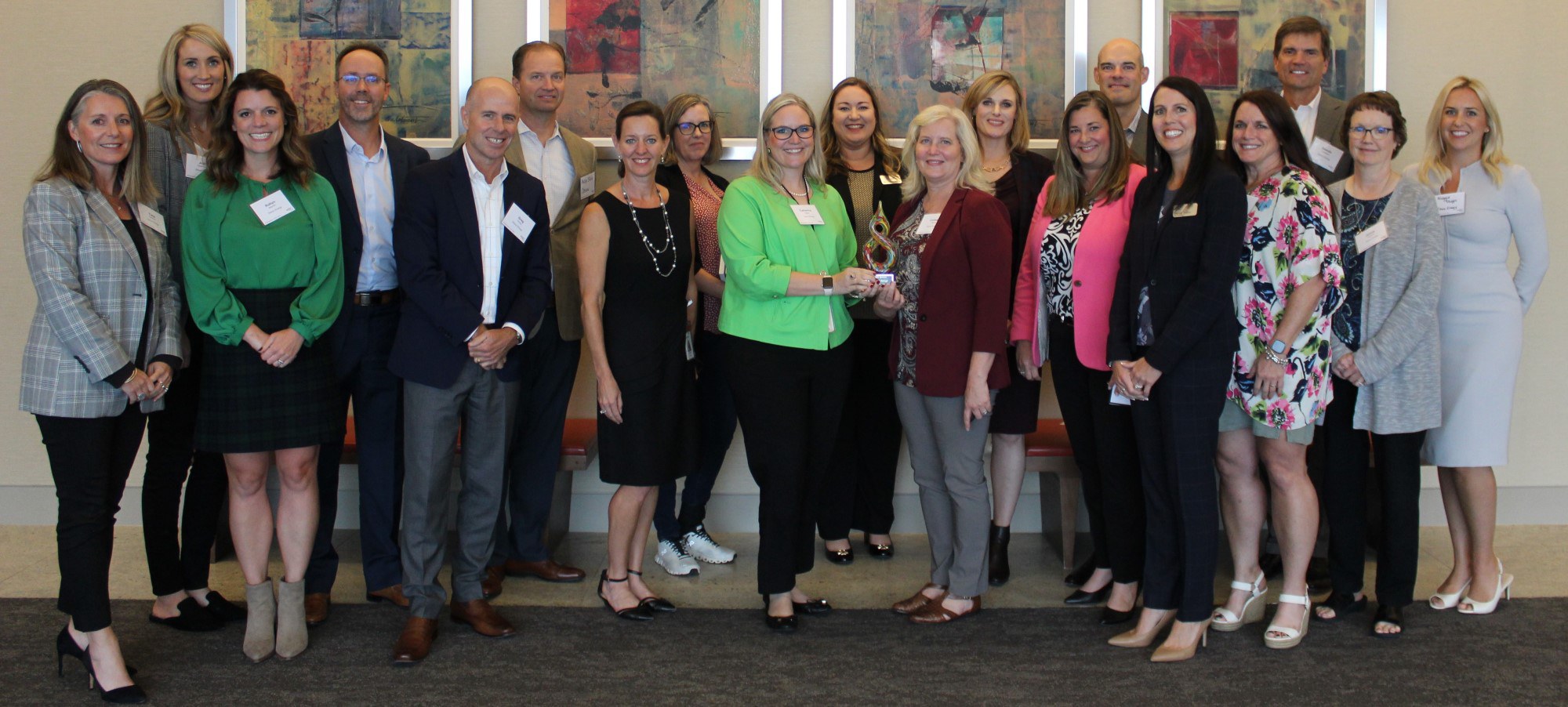 Attracting and retaining women for technology jobs is important as development and deployment of technology increases across Devon. In 2020, we continued our support for Oklahoma Women in Tech (OKWIT) and its mission to better promote women in tech across Oklahoma, as well as to encourage young women to continue their interest and studies in STEM fields. Two Devon employees filled OKWIT volunteer leadership positions in 2020 and one in 2021.

Our sponsorship helps provide monthly networking/professional development events, speaker luncheons, two yearly retreats and 40 Devon employee memberships. It also funds a scholarship for a student seeking a STEM degree and planning to give back to the community.
We have an active OKWIT presence. Eight Devon employees volunteered for OKWIT's fall retreat in 2020, including the event coordinator, a speaker and two speed networking participants. The first-ever virtual retreat was attended by teachers and about 200 students from schools across Oklahoma, many who said they were inspired and invigorated by the programming and speakers.

Devon employees who volunteer for organizations like WEN OK and OKWIT bring new skills, industry connections and a broader perspective to our workplace. We believe their participation will lead to greater awareness of opportunities for women in our industry and our company.