Inclusion & Diversity
Devon's vision for Inclusion and Diversity is: Every person contributing to their fullest capability and making a positive impact every day. We encourage a range of thought, experiences and perspectives in our business.

Bringing together a variety of experiences and points of view

Delivering strong operational and financial results in a safe, environmentally and socially responsible way requires the expertise and positive contributions of every Devon employee. We promote inclusion and diversity (I&D) throughout the company to bring a range of thought, experiences and points of view to our problem-solving and decision-making processes.
In 2019, we updated our I&D governance structure and strategy to achieve our I&D vision: Every person contributing to their fullest and making a positive impact every day. The I&D Leadership Team, consisting of senior leaders, champions strategies to achieve the vision and supports others by coaching, motivating, breaking down barriers and perhaps most important, simply listening. The all-volunteer Inclusion Action Team strives to proactively increase awareness, identify challenges and find innovative ways to achieve Devon's I&D vision and strategy. Our Human Resources team guides and advises team activities through strategic support, tools and resources for success.
Listening to different perspectives – a fundamental aspect of I&D – is a core element of Devon's culture. To get feedback on how inclusion and diversity impacts our culture, the Inclusion Action Team facilitated small group sessions called DiversiTEA Talks in 2019. Employees enjoyed hearing the personal experiences that were shared, and the team plans to continue the conversations to strengthen I&D throughout the company.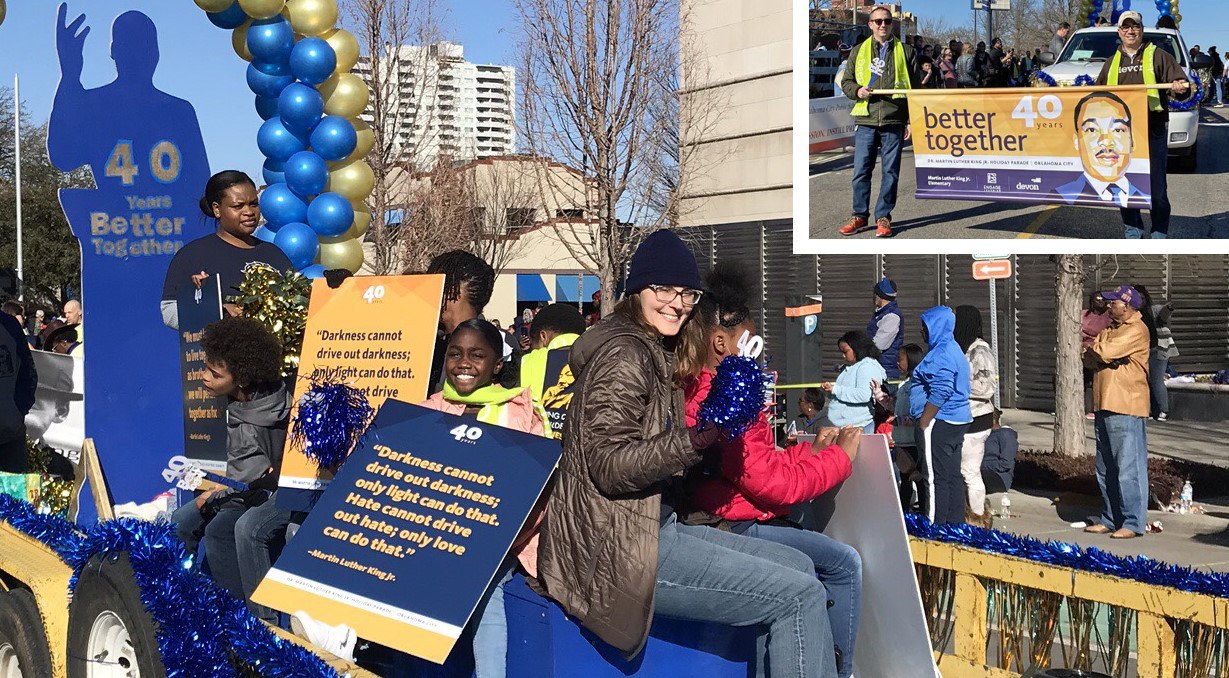 Acting on an Inclusion Action Team suggestion, the company sponsored and participated in the Oklahoma City Martin Luther King Jr. Holiday Parade for the second year in 2020. To amplify our commitment to I&D and science, technology, engineering and math (STEM) education, we partnered with fifth-graders involved in our Design + Do STEM program. With help from Devon volunteers, the students designed and built the parade float and walked with our employees in the parade.

The status quo is not acceptable
Devon's commitment to inclusion and diversity has never been stronger.
In 2020, business-as-usual has been declared obsolete. While a pandemic created disruption across the globe, acts of racial injustice against Black Americans came to the forefront after the killings of George Floyd, Ahmaud Arbery, Breonna Taylor and others.
Can Devon do more to fight systemic racism? That's the question we're asking ourselves as a company. One of the first steps we're taking is to listen, then to learn from those interactions and, in time, to build new relationships in the communities where we live and work. We're going to build these relationships with community partners focused on social justice and racial equality. We believe it's time for change, and Devon will be a part of it. To do that, we're asking ourselves: How can we deepen our understanding, engage in conversations and become the problem-solvers worthy of the leadership position we hold as a company?
"We will be open to tough conversations, learn from the experiences of our colleagues and ensure Devon is a place where everyone can share our thoughts and feelings without judgement."
Dave Hager
President and CEO

Already, we're listening, but we recognize that finding solutions will take time and persistence. In the days following the tragic events of spring 2020, our president and CEO, Dave Hager, sent a series of communications to all Devon employees that set the stage for new expectations, including: "The status quo is not acceptable. We care too deeply for each other to let the current environment continue. We will be open to tough conversations, learn from the experiences of our colleagues and ensure Devon is a place where everyone can share our thoughts and feelings without judgement. Taking positive steps to improve our communities and our company is just the beginning."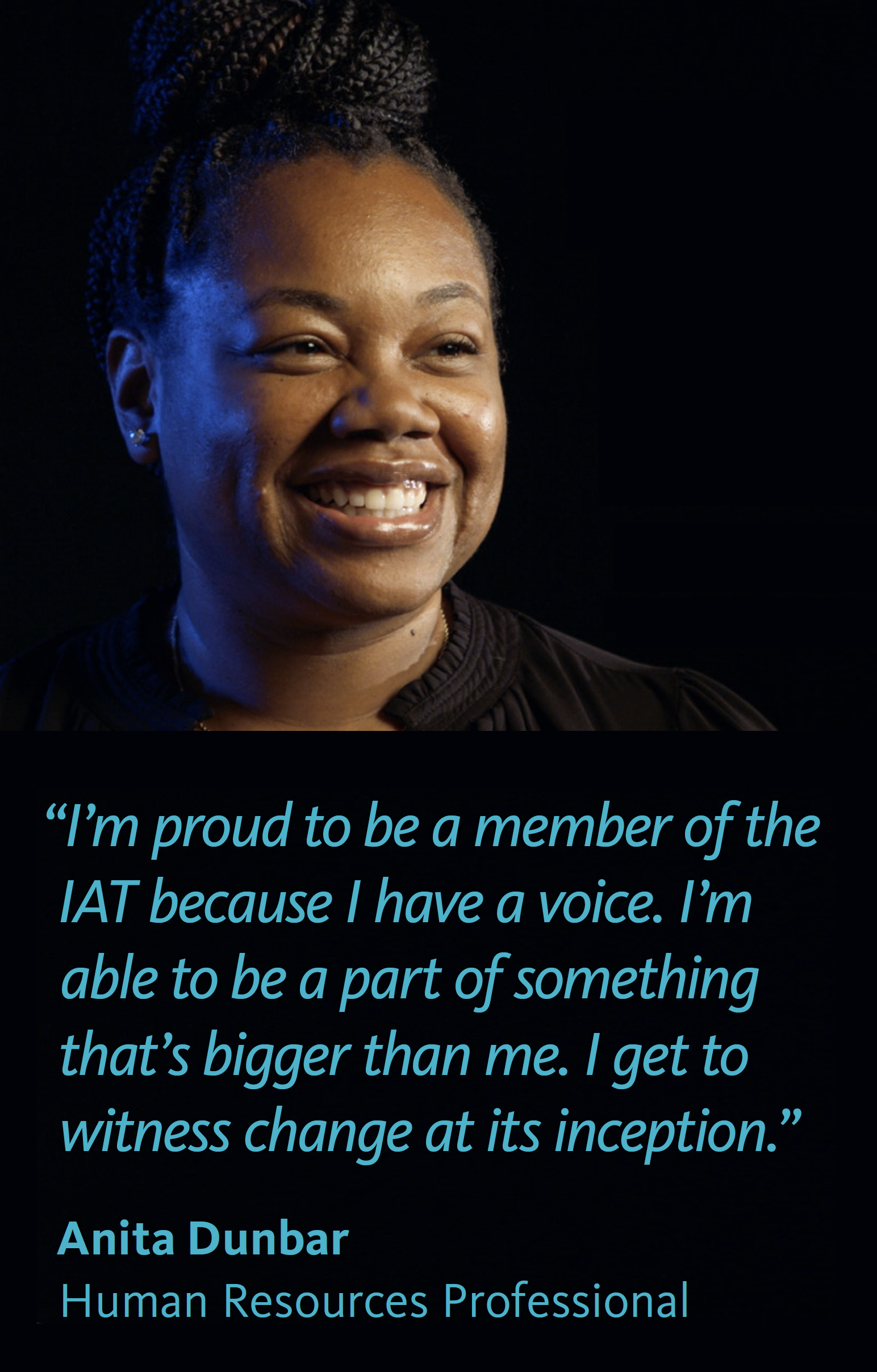 Leaders are devoting even more time to listening to our employees and learning about their experiences inside and outside the workplace. Employees have shared personal stories about talking to their children about racism, encountering non-inclusive conduct and wanting to learn how to better confront racism when they see it. These types of conversations are both informative and eye-opening as we strive to create a culture where employees feel free to be their authentic selves.
At Devon, we offer employees an ongoing discussion series, "Living our Values," which we've updated to include an "up-stander vs. bystander" component. Participants learn about tactical choices they can make in their own behavior when they observe bias or harassment. Whether they confront it directly or raise the issue later with someone else, we're helping individuals to focus on active, helpful steps they can take.
Devon has since 2017 had an Inclusion Action Team (IAT) that seeks to encourage workplace engagement, and we've dramatically increased employees' awareness of this team through a membership drive across the organization. Dedicated communications channels, small group meetings and committed executive level participation have uncovered issues we'll address in the workplace and in our communities.
With the combined resources of the IAT, executive-level sponsors, community relations and human resources experts and others, our commitment to drive change has never been greater. These groups are listening, learning and making real connections. The changes they cultivate will lead to greater transparency across the organization and continue to make Devon a great place to build a career. We will not stand for the status quo. We will drive change together and report on our progress.
Encouraging women in our industry
Devon wants to encourage more women to work in the oil and gas industry and for our company. When growth in our Delaware Basin operations created demand for more lease operators, we invested in a 12-week training program to attract applicants. In marketing the program, we identified women who were interested but not familiar with the role. We've now hired women into lease operator positions – and those hired out of the training program are more likely to stay with Devon, reducing turnover. We expect to adapt this successful program for other operating areas as the need arises.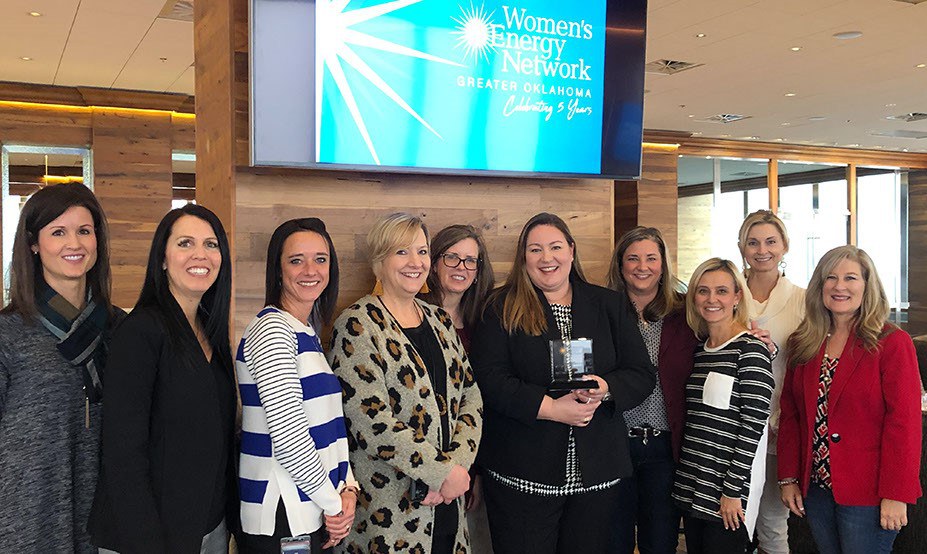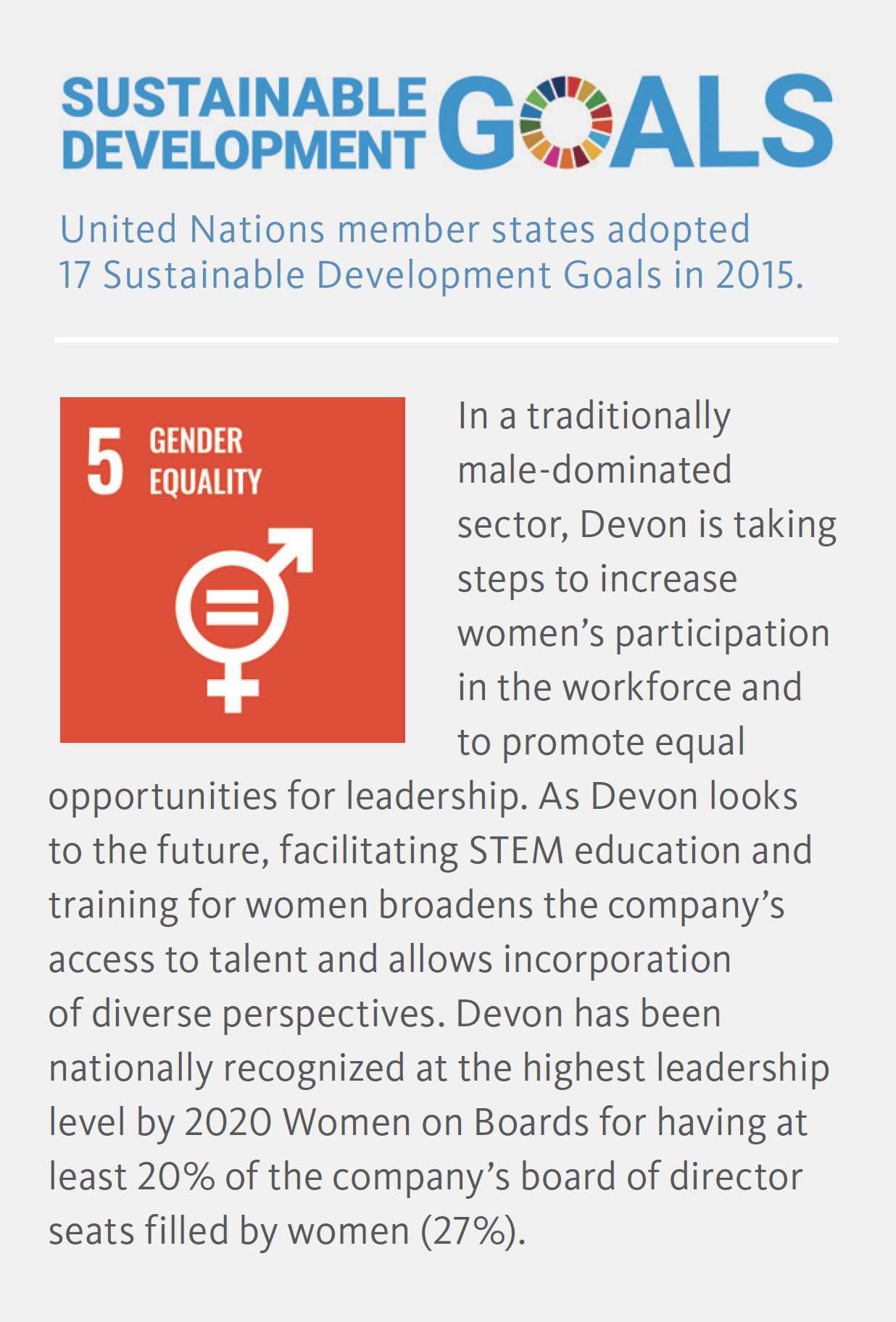 Devon has a large presence in the Women's Energy Network of Greater Oklahoma (WEN OK), an organization dedicated to empowering women in the energy industry. The company sponsors the chapter and employee memberships as part of our commitment to professional development. Of WEN OK's 1,000 members, 120 are Devon employees, including the president, president elect, two committee chairs, a board advisor and 20% of members in the mentoring program. WEN OK's networking, leadership and volunteer opportunities benefit both our employees and Devon. In particular, individual contributors say that expanding their network and having mentor relationships expands their insights.
To attract and retain more women to technology jobs, Devon supports Oklahoma Women in Technology (OKWIT) and its efforts to bridge the gender gap in STEM fields. With women accounting for only 26% of qualified applicants for technology jobs in the U.S., we believe our involvement in OKWIT can help expand the number of women graduating with STEM degrees and applying for these jobs. Our employees benefit from OKWIT's professional-development, networking, mentoring and leadership opportunities. In 2019, Devon employees held three of OKWIT's eight board positions. About 40 Devon employees attended, volunteered for or facilitated events like the 2019 Fall Retreat, which was attended by more than 450 teachers and students, and the Annual OKWIT Awards Gala, the only event in Oklahoma that celebrates women in technology. Supporting OKWIT is consistent with Devon's broader commitment to STEM activities.