Employee Wellness
Physical, mental and financial well-being
Devon truly believes in supporting the well-being of our employees. We recognize that they may be caregivers for children or aging parents, have financial issues that cause anxiety or struggle to manage competing priorities. At the same time, we need our employees to deliver results and continuously improve our environmental, social and governance performance. We consider these expectations when developing programs that can meaningfully improve our employees' physical, mental and financial well-being.
Since establishing our wellness program in 2012, Devon has focused on prevention, convenient tools and high-quality programs. Over the years, our emphasis on wellness has contributed to strong productivity and engagement, low absenteeism and high retention rates. Combined with our generous health care benefits, wellness programs have helped keep Devon's medical insurance premium costs flat or below national rates of increase for six years, excluding large one-time claims.
Feedback is a key indicator of the effectiveness of our wellness programs. Devon employees tell us that our offerings have enabled them to improve their health and make healthy lifestyle changes. This is why we've maintained the most effective core programs, even while cutting costs across Devon in recent years.
Support in difficult times
The COVID-19 pandemic was a stark reminder that employees need to be supported through difficult times and it's important to find avenues to assist them. Devon shifted all of our wellness programming to virtual delivery, such as our quarterly education series highlighting the importance of sleep, the benefits of exercise, gut health and strategies to maintain mental health. We encouraged virtual counseling sessions available through our Employee Assistance Program (EAP) and engaged a licensed clinical social worker at our clinic near Devon headquarters in downtown Oklahoma City. To help employees reduce stress, Devon offered two months of free access to a third-party platform that provides guided mindful meditation, with the option to create a personal account after the trial period.
Due to COVID-19-related restrictions in our corporate fitness center, in March 2020 we started offering virtual group exercise classes taught by the center's instructors, later expanding to 600 classes available on a third-party platform. The fitness classes, and all other virtual programming, remain available to employees until year-end 2021. Our wellness focus areas in the first half of 2021 were resilience and brain health.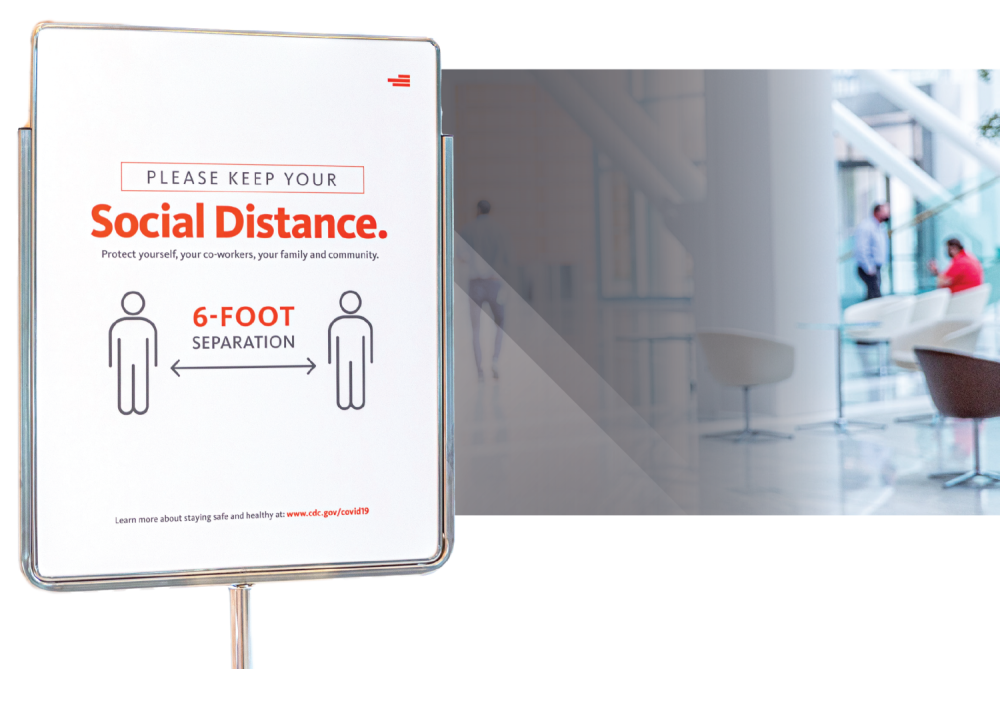 Encouraging prevention
We encourage and incentivize employees to be proactive about their health care. Devon covers the cost of annual physical exams, annual vision screenings, two annual dental exams, colonoscopies, mammograms, prostate exams and well-woman exams. For convenience, we offer onsite mammography twice each year at our Oklahoma City headquarters. Employee participation in preventive cancer screenings has exceeded national benchmarks in some categories in recent years.
Due to the pandemic, a slightly lower percentage of employees received an annual physical exam in 2020 from their personal physician or at the Doc, the medical clinic we established near our corporate headquarters. Employees and their families can get a high standard of care and personal attention at the Doc with short wait times. We also held annual physical exam events at two field offices, where employees completed 54 physical exams in 2020.
We support employees who want to make healthy lifestyle changes to prevent chronic illnesses and health problems. The high-quality, no-cost offerings include programs for diabetes support, a pre-diabetes version for field employees and tobacco cessation. Eligible employees also can take part in Drop at the Doc, a 22-week physician-led weight-loss program.
Employees who take advantage of our wellness programs can earn points for activities like getting a physical exam or completing a financial wellness series. By accumulating 1,000 points in a year, employees can receive up to $2,500 in contributions to their HSA. About 75% of employees earned at least 1,000 points in 2020, down from 82% in 2019.
Financial insights
Concerns about personal finances, from managing debt to saving for retirement, can affect an employee's sense of well-being. Devon's financial wellness program offers confidential and unbiased financial guidance and resources such as third-party financial assessments and web-based workshops at no cost to employees. We started delivering all of these resources virtually in 2020 and increased the number of webinars. Having access to virtual one-on-one financial consultations with experts led to 111 employees taking advantage of this offering in 2020.
Our financial well-being content in 2021 kicked off with a six-part series led by a third party to help employees re-set their financial and retirement planning after the pandemic.
By keeping employees informed about the importance of retirement savings, Devon has reached the top of our industry for 401(k) retirement contributions and the percentage of paycheck contributions.
We're committed to giving Devon employees tools and strategies to help them live healthier, more satisfying and financially secure lives. We believe healthy, happy employees are more likely to come to work ready to give Devon their best effort.