Emergency Preparedness
Ready to respond
Being proactive and prepared is part of Devon's culture. Our centralized, coordinated approach to emergency preparedness prioritizes life safety and business continuity for incidents that could affect our employees, our assets, our business and the environment.
Devon's corporate emergency management function leads our emergency response and recovery efforts for weather events, operational incidents, supply disruptions and other incidents. To manage emergency response in cooperation with community agencies, we follow the Federal Emergency Management Agency's (FEMA) National Incident Management System (NIMS). We provide in-house training, drills and exercises on the NIMS Incident Command System (ICS) to promote timely, effective incident response. The head of our emergency management program is a certified Emergency Manager and ICS instructor, which strengthens our capabilities. In addition, about 150 employees are trained as floor wardens to lead occupants of buildings and facilities to safety and provide medical assistance during an emergency.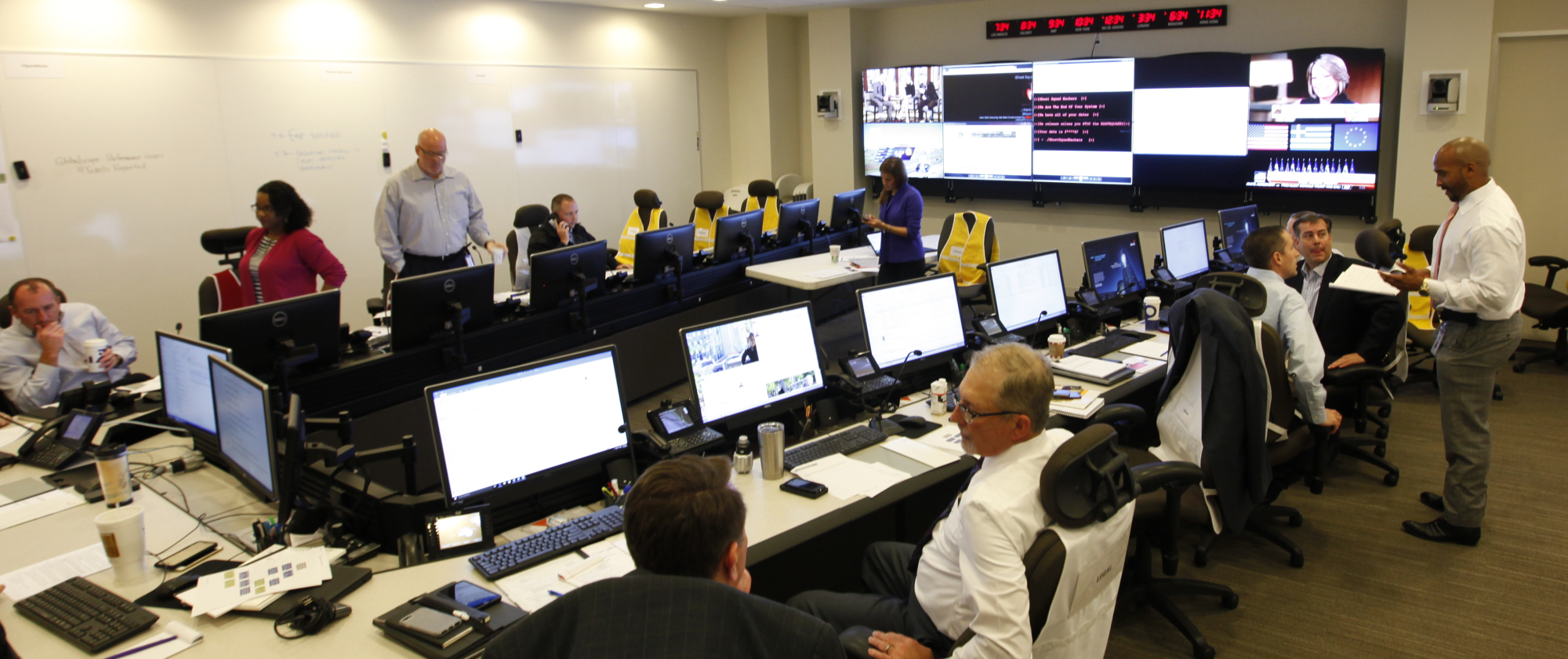 Due to the pandemic, in-person exercises were replaced with virtual tabletop exercises for the aviation incident management team and Wyoming work group in 2020. Based on how quickly our teams adapted, we believe virtual communications can support our ability to manage events in the future.
Complementary competencies
The merger of Devon and WPX gives us an opportunity to look at emergency preparedness from different perspectives and share best practices. In assessing the legacy systems, we quickly identified complementary competencies: WPX's strong capabilities in the first hour of response and Devon's centralized, coordinated emergency management program.
We continue to assess both systems, existing plans, our asset portfolio, our personnel and potential threats and hazards. We're creating a consistent foundation across all locations with basic incident management training and then validating it in a discussion-based exercise, followed by operational drills and full-scale exercises at a later date.
Community partners
To help ensure preparedness, Devon engages law enforcement, fire departments, emergency management and emergency medical services. We follow the U.S. Department of Homeland Security Exercise and Evaluation Program, which allows us to provide community partners with documentation that validates their participation for federal funding and medical facility accreditation requirements.
In addition to maintaining proficiency in our operating areas, Devon advocates for strong emergency management capabilities throughout industry and government. In 2020, the head of our emergency management program served as the chair of the Oil and Natural Gas Subsector Coordinating Council that works closely with the U.S. Departments of Energy and Homeland Security on physical and cybersecurity preparedness. Through our involvement in the National Association of State Energy Officials (NASEO), Devon was invited to participate in establishing Oklahoma's energy assurance plan to assist the state with physical and cybersecurity during an energy emergency. We're proud to help our home state in this public-private partnership.
Protecting our license to operate
Devon documents areas for improvement, best practices and strengths after every exercise and actual response. Corrective actions are incorporated into our EHS incident management system. When emergencies and incidents occur, our continuous improvement efforts and training enable us to protect our workforce, our neighbors and our assets. In turn, we're protecting our business and license to operate.